Dulk falla 2021 (App)
The traditional sculpture, the Falla Municipal of Valencia has been historically made for hundreds of years as a very special moment in Valencian culture, but sadly in 2021 — with the Covid 19 pandemic outburst— the festivity was canceled for safety reasons. The Dulk Falla 2021 app was already planned in the Dulk's proposal for the main Falla of Valencia and in this case it was very useful to keep the memory of the tradition through technology. A special tool designed by Dulk and created by the Unit Experimental team from the Polytechnic University of Valencia with the collaboration of Generalitat Valenciana. In this interactive app, you could envision the monument from everywhere whenever you wanted, not only bringing the tradition home, but keeping it alive.
The 3D Model
From a 3D model made for the production of the 23 m high sculpture, the UPV team started working on it. They colored it with Dulk's supervision to obtain the best result. With it, the public can explore the main Falla of Valencia in 3D everywhere and discover each character and all the secrets behind the app.
This project was designed from the first moment to value the importance of diffusion and interaction through social media, presenting an innovative and digital proposal (which is what allows the exponential projection of the Fallas), through this app and virtual reality. The main goal of this project was to make the people participate in the valencian culture and spread the message to a global audience.
Other app functionalities are to discover the habitat and the threat that the main characters of the Fallas are suffering day by day, know more about Dulk's work and encourage people to respect the natural ecosystem of all the species around the world, Instagram masks to convert yourself in the Falla characters and 3D Falla animals living in around us. Don't miss the opportunity to download it and discover the magic world of Dulk and the Falla Municipal of Valencia 2022.
One of the most interesting functionalities in this app is the virtual reality Falla animals living around us. Four of the most threatened species worldwide and present in the Falla characters were 3D designed and any user could place them anywhere using the VR. Here are the 3Ds designs and an example with the tiger. Don't miss the opportunity to download it and discover the magic world of Dulk and the Falla Municipal of Valencia 2022.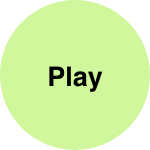 Related projects