Legacy x PangeaSeed Foundation
Sea Walls & PangeaSeed Foundation
In 2018, I had the chance to visit the Hawai'i archipelago for the first time and I was very lucky to feel incredible sensations being very close to a humpback whale and her cub. When PangeaSeed Foundation asked me for coming back to the islands for painting for a purpose I didn't hesitate in working with a piece based on these magical creatures. Maui is one of the best places to see the humpback whales in the world and we were there while breeding season was happening so the opportunity was the best to create it. Working in this piece has been really emotional for me.
Print
To celebrate World Oceans Day, June 8, 2019 I released "Legacy" as a print edition, in collaboration with PangeaSeed Foundation, to support their global ARTivism efforts helping to inspire positive action for our oceans. "Legacy" represents the eternal migration of a humpback mum and her calf traveling to safer waters and places of refuge. These magnificent mammals camouflage themselves between ecosystems they migrate through while trying to escape possible extinction at the hands of man.
Print details
Fine-art Giclée print on cold-press watercolor paper featuring
Hand-deckled edges
Signed & numbered by Dulk
Regular/ XL Variants
28″ x 14″ / 50″ x 25″
Limited Edition of 60/ Limited Edition of 25
Mural
My friends at PangeaSeed Foundation, invited me back to the islands, this time to Maui to paint for a purpose as part of their Sea Walls: Artists for Oceans program. Maui is one of the best places in the world to experience humpback whales in the wild. We were there during the peak of breeding season, which was the perfect opportunity to translate the original painting into a large-scale public mural.
Take action!
Say no to single-use plastics.
Eat as local as possible.
Reduce your carbon footprint and energy consumption.
Make sustainable seafood choices. Vote for the environment and call your representatives.
Educate yourself about what's happening to our oceans.
Learn more about PangeaSeed Foundation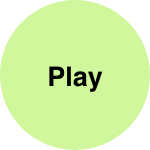 Related projects