Dulk x Liquitex
Challenging the established ways of doing things is in Liquitex DNA. It's how they invented the first water-based acrylic paint back in 1955 and they've been innovating ever since. At Liquitex, they believe in the power of artistic expression to create a better world where artists and communities can thrive: a world that gives back more than it takes, and that generates social and environmental value. Discover more about Liquitex
Dulk & Liquitex as a team
Since 2017 I have the honor to have a yearly sponsorship with Liquitex. They provide me with their best fine art materials for my artworks. Using their materials offer me the possibility to change between different techniques but always using the same chromatic palette with the best quality.
INNOVATING TO CREATE A MORE POSITIVE IMPACT ON THE ENVIRONMENT
From packaging to product composition, Liquitex is committed to innovative sustainability solutions that retain product quality and performance – leaving nothing but their handprints behind.
80% sourcing responsibly harvested wood: 80% of Liquitex's wood and paper products are Forest Stewardship Council (FSC) certified, to ensure that items such as canvas backings and brushes are responsibly sourced.
Fully Carbon Neutral by 2023: Since 2019, Liquitex has continued to see a net reduction in total CO2 emissions, and they aim to be fully carbon neutral by 2030
50% Reducing their Total Waste: committed to recycling 50% of our total waste and reducing 50% of all hazardous waste by 2025
28 Substances of Very High Concern (SVHC) removed from the products since 2017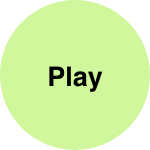 Related projects