The Giant Change
This impressive giant flamingo that invite you to explore a realm of environmental awareness and creativity, is the centrepiece of the 'Urban Artivism' exhibition and also join the permanent collection at STRAAT Museum.
This installation is inspired by the Albufera Natural Park in Valencia (Spain) and through this immersive experience, we tell a story about the importance of protecting nature and wildlife, refers to the worldwide wetlands problems are having due to the droughts and climate change.
These ecosystems where the these flamingos live are threatened worldwide and they are home of many animals and thousand of bird species.
"Dulk puts his money where his mouth is. Not only does he spread a powerful message in support of nature with his Urban Artivism — he also donates part of his earnings from merch to WWF. Another reason to visit his striking work in person at the STRAAT Museum".
-WWF International Organisation 
If you don't protect nature, it will desappear
"Urban Artivism" at STRAAT Museum was a perfect occasion to defend the conservation of our natural environment. For this reason a percentage of earnings generated by the sale of Dulk's merchandising in the museum itself was donated to WWF who invest all their energy in defending and protecting our nature.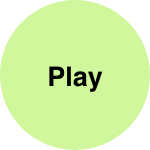 Related projects