Ephemeral Treasures Solo Exhibition
In this collection I want to pay tribute to some of the places on the planet where nature urgently demands a truce. Works that function as dream windows into an ideally threatened landscape. Endemic characters extinct or in danger of extinction coexist in each one of them, becoming authentic treasures protected by the twilight light that tries to hide an increasingly threatening truth. Innocent looks with the force of a deafening silence. 
The Earth, home of thousands of animals and plant species, has an incredible beauty that is difficult to define, it goes beyond what our mind could ever imagine. Mountains, valleys, plains, seas and rivers make up the masterpiece of chance and time, while the vegetation and animals that occupy the canvas give it that much-needed final touch, the spark that ignites everything.
However, many times these places that seem eternal are the first to disappear more and more frequently. Phenomena such as global warming, deforestation or natural disasters often cause damage that affect directly to the natural wonders of the planet. If it's added the poor control by human beings and the pollution and destruction of environments that we cause, it is understood that every day the real risk of losing the wonders of our world increases.
The place where we live is one of the most valuable physical properties we have. We usually put all our efforts to make it comfortable, to be able to call it our home. This contrast with how we deal where our home lives, planet Earth.
Read more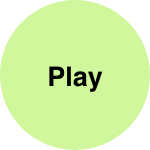 Related projects