Espai Natural
Probably the most special mural I ever painted, maybe because it's the first big size mural located in my hometown, Ontinyent, Valencia. After some years growing as an artist living in different cities I decided to come back to the city where I spent my childhood to install my studio and house. I couldn't be more happy to get the interest of the cityhall to create a mural in one of the best locations on the city. I'm so proud to open a window in the street to show more about Ontinyent nature's landscape, wildlife and traditions through my eyes. I felt so happy working sorrounded by family and friends. That was so special.
True to Dulk's personal style
It reflects a world of dreamlike reminiscences with living beings and natural spaces recreated by the author, but, in this case, linked to Ontinyent. In the work – painted with acrylic material and adapted to the specific shape of the wall – we can see an excellent perspective of a local landmark, Pou Clar, a place where the greyish colours of the rocks, the greens of the pines and the different shades of the refreshing waters are mixed.
Read more
"Antonio Segura Donat has also included in the mural elements that make up part of Ontinyent's identity"
-Alfred Bernabeu Sanchis, 2021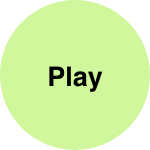 Related projects