Heritage Exhibition
The series of works he has assembled here represent a new level both in terms of its technical eloquence and its urgency. For all of their surreal elements and his immense gifts for personification, Dulk's paintings are the immediate byproduct of his travels into remote areas. Every one of these works in this collection is tied to his memories of a natural wonder and wildlife some as close as the deserts of the southwest, to the mythical redwood forests of northern California to his travels into the arctic circle of Alaska. He has witnessed first hand both the beauty of these landscapes and the terrible collapse that is creeping over them like a fatal tide. He works hard to capture both elements because above all he is asking us to go out and do the same.
Wonderful adventures through the natural treasures of the U.S.
"During the last seven years I traveled some times to the US and I visited amazing places that captivated me for some reason. I took a bunch of images from totally different places. It's incredible the huge diversity of natural spaces and landscapes that we can find in this extraordinary country. North America, the most diverse continent on earth. The only place where you can find every landscape from polar ice cap to baking desert, and everything in between. Since my first trip to the Rocky mountains in Colorado I knew some day I had to prepare a body of paintings based on the natural treasures of North America. I visited the natural paradise of Alaska, the mangroves in the Everglades, Florida, the magical sequoias forests in California, the astonishing and unique Yellowstone or the breathtaking volcanoes in Hawai'i among many others. In each place I felt something very special and it's why I decided to produce this collection of artworks to recollect all these journeys and experiences as memories."
-Antonio Segura (Dulk).
Read more
"By painting something beautiful he is asking us to gather the strength to look away from art and toward nature, as painful as that may be. Dulk's works always seem to possess their own magical dream, their own colors and narratives, but at the core every work has one single voice and one message; he is asking us to wake up."
-Andrew Hosner – Thinkspace Projects.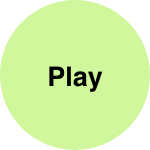 Related projects